Administrator
Staff member
Mongoose Publishing has a new website!
It looks like this site will be super-awesome with lots of new functionality but, to begin with...
If you had an account on our old site, we have already transferred all your PDFs and order information over. However, for security reasons, we did not transfer passwords.
So, simply go to our new site and create a new account there with the same email address, and everything will automatically be linked to it!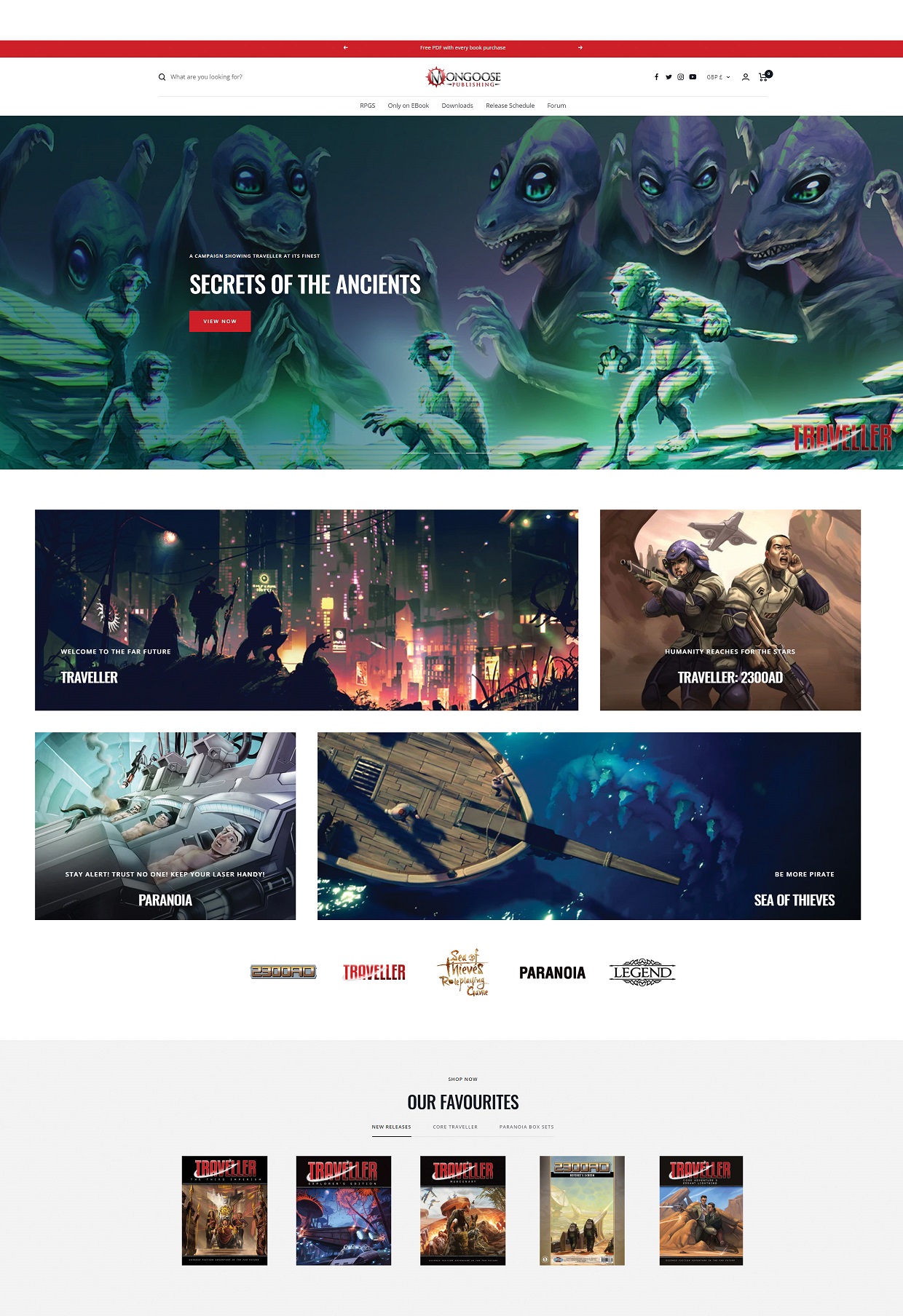 https://www.mongoosepublishing.com/