Last book before the 2e comes out.
(Yes this is for 1e)
http://www.drivethrurpg.com/product/170801/Ship-BookType-S-Scout-Courier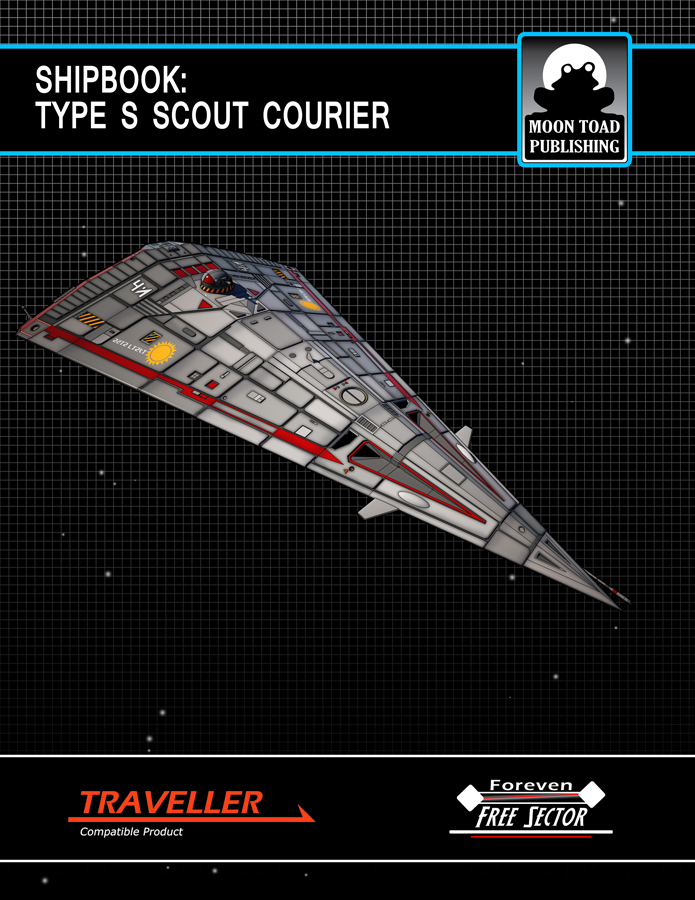 Standard Imperial classification for a small starship purposed specifically for use within the Imperial interstellar Scout Service or operated by detached scouts of said service.
These ships are typically of one hundred displacement tonnes and capable of a two parsec jump.
Source: A Guide for Interstellar Ships within the Third Imperium, Consolidated Press of Regina 1101.
The Type S scout/courier is a common classification for a myriad of similar specification vessels in use throughout the vast Third Imperium.
This publication details probably the most common class of the scout/courier, the ubiquitous Suleiman class. It is neither a primer on the upkeep of the Suleiman Type S scout/courier nor a detailed tutorial on how to engage in exploration or limited trade using it.
Contains:
A Description and guided tour of each vessel.
A sample crew along with complete character information and backgrounds.
Complete deck plans, specifications and ship data for the Type S and the three Variants.
A3 size deck plans of each ship are included as separate files.
Play Sheets for each version (Mongoose Traveller)
This book is for the Mongoose edition of Traveller and set in the Third Imperium, although it could fit in just about any other setting.