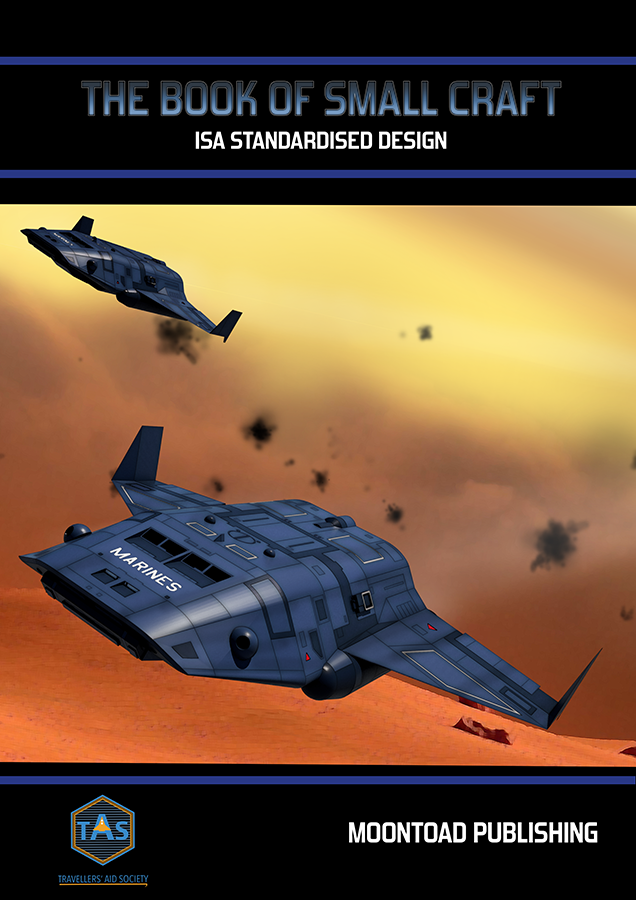 https://www.drivethrurpg.com/product/333567/The-Book-of-Small-Craft
This book is for the Second Edition of Traveller by Mongoose, though it should be compatible with any other edition
It contains descriptions, deck plans (with cluttered and non-cluttered versions), a couple of variants for some of the craft, Second Edition game specifications and some additional rules.
Full Roll D20 assets are included as a separate file, along with a handy smaller cut down version of the book, ideal for referee or player reference.
Although normally small craft are non-jump capable with have included a jump version of the shuttle (5 dtons bigger) and a bonus the 100 dton Scout/Courier.
Craft featured in this book are:
• Shuttle
• Assault Lander
• Caravan Class Jump Shuttle
• Modular Cutter
• Pinnace
• Slow Pinnace
• Slow Boat
• Hunting Launch
• Type R Launch
• Jolly Boat
• Rampart Fighter
• Runabout
A Print on demand version is in the works