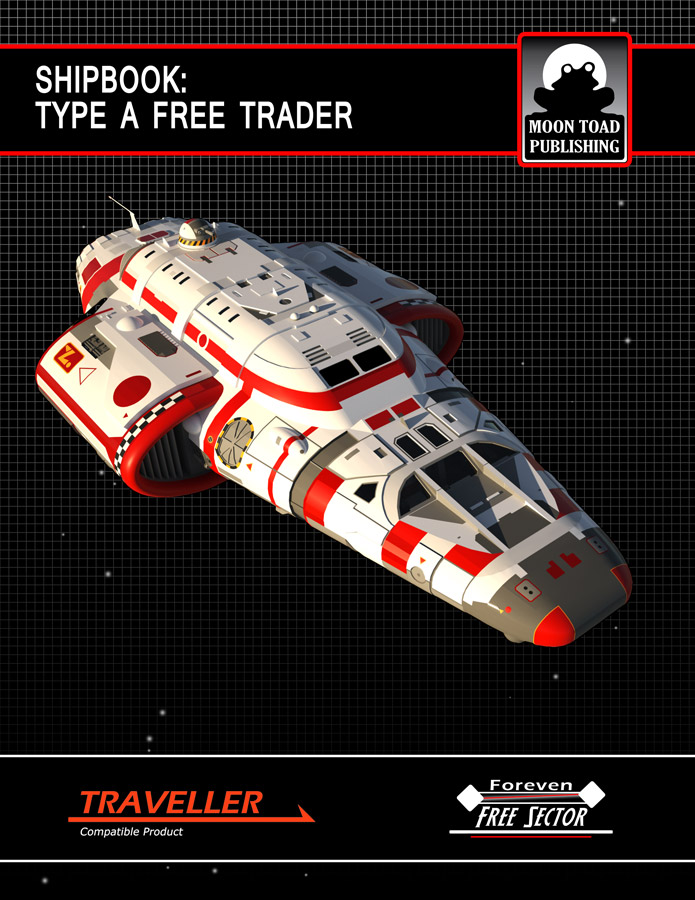 The Type A free trader is a common classification for a myriad of similar specification vessels in use throughout the vast Third Imperium. This publication details probably the most common class of the Free Trader, the ubiquitous Beowulf class and two variants, the A-P and A-J2.
It is neither a primer on the upkeep of the Beowulf Type A free trader nor a detailed tutorial on how to engage in trade using it.
Contains:
A Description and guided tour of each vessel.
Full colour profiles of several ships currently in service.
A sample crew along with complete character information and backgrounds.
Complete deck plans, specifications and ship data for the Type A and the two Variants.
A3 size deck plans of each ship are included as separate files. (25mm Scale) Play Sheets for each version.
This book is for the Mongoose edition of Traveller and set in the Third Imperium, although it could fit in just about any other setting.
(PLEASE NOTE THIS IS FOR THE CURRENT EDITION OF TRAVELLER AND NOT THE NEW ONE IN DEVELOPMENT)