Waiting for the Manta to come off of "Pre-order" status before I buy one, and waiting for the Pat Wagons (Or H Wagons, I only saw the thing once on the Kickstarter) and figured I'd use this fella here as a proxy manta. I have had this for about six years and never figured out what to do with it.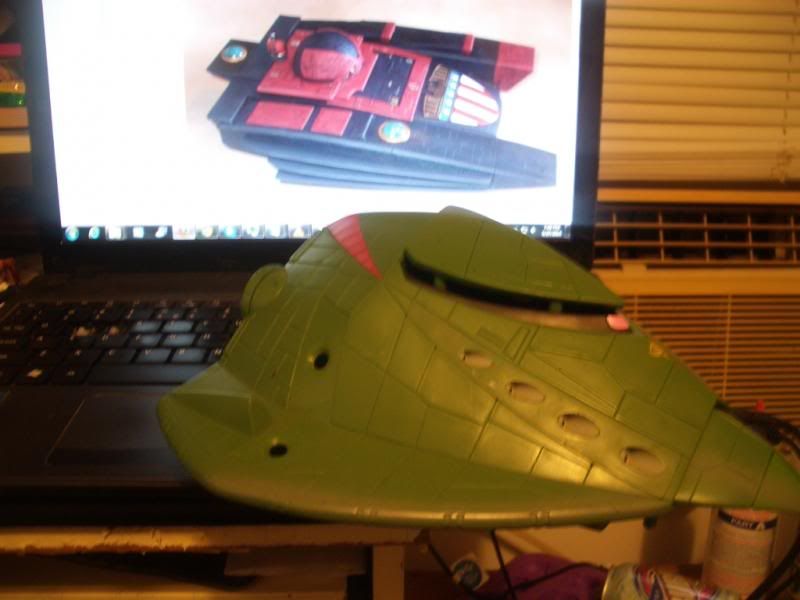 It has these handle bar things on the bottom of each wing.
And I figured I could mod a couple of Flying Squad Judges to hold on to the handle bars. (Cut off the baton hand, green stuff a new hand around the handlebar, pin it into the arm, etc.)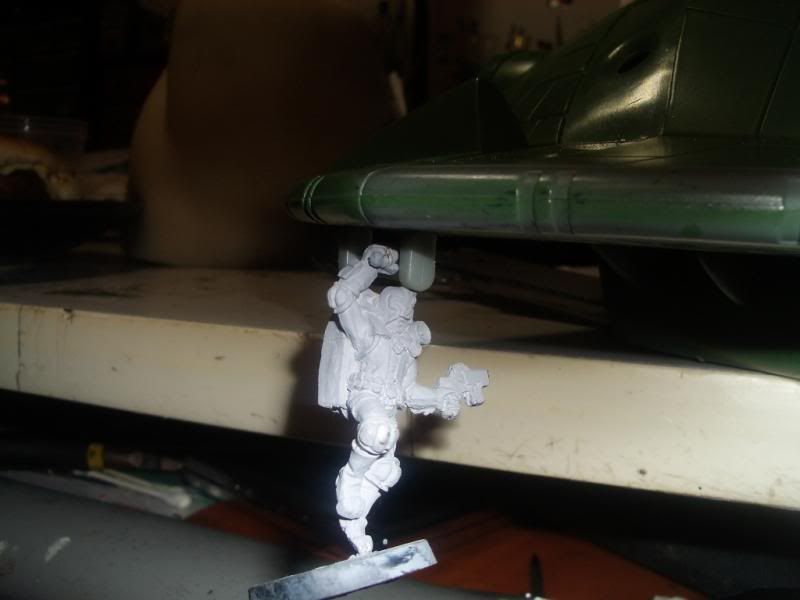 Some grey primer brings out the details a bit.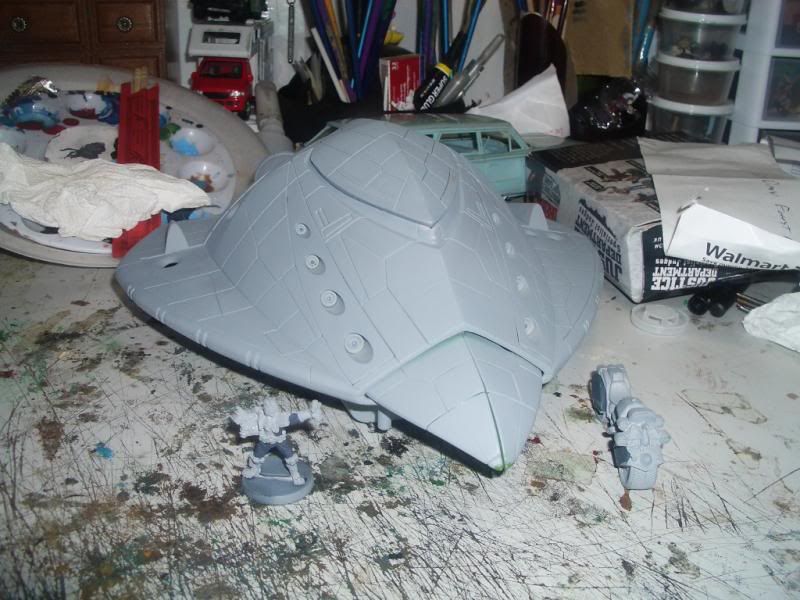 And just a little start. One coat of some base colors. The cannons will be gold and the thrusters will be silver. I plan on adding little antennae and dishes to the wings.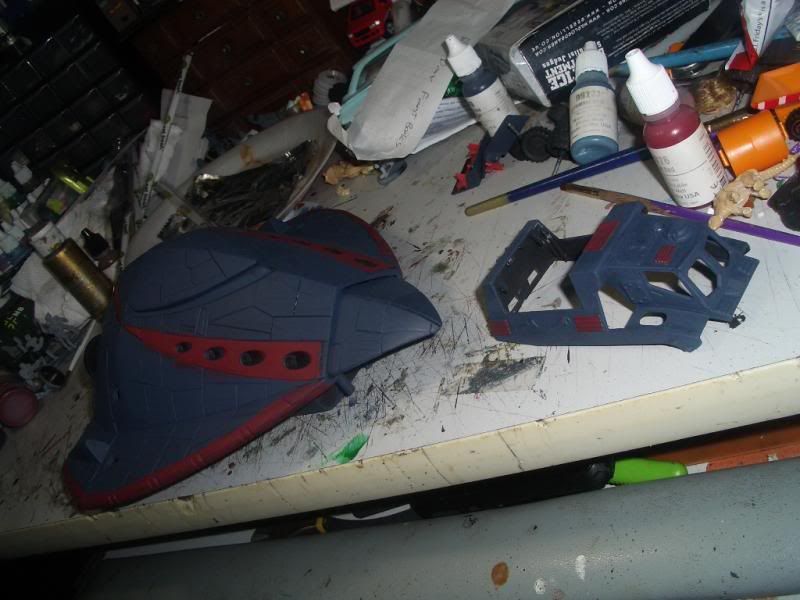 You can also see my start on a pat wagon there from the old Matchbox Adventure 2000 line, same set the Land Raider/KillDozer from the Cursed Earth storyline came from.
I will update as I paint more. What do you guys think so far?
And before anyone asks, the ship is some sort of Gundam thing and you'll probably never find one for sale online. I've looked, I wanted more. I lucked out and found it at a Flea Market and anyone else I have found online that has one also got them from a garage sale or similar.
I want like five of the things.