So... I guess I'm not the only one. The Internet is full of people like me, I know. But I just felt like showing what I've made for MGT with my Excel-knowledge.
First of all:
Copyrights... I've stolen, copied, ripped high and low for this one. From wikipedia, from the Traveller wiki at
http://traveller.wikia.com/wiki/Manual_of_Style
, from MGT the book, from
http://www.travellermap.com
etc. So the information itself is NOT written by me. Just put together in one place by me.
Second:
Due to the item above; I have yet to decide wether or not I can/will distribute this. I will definetly not charge anything for it if I do distribute it. But not yet knowing the final shape of the OGL (or whatever it will be called eventually) I will wait and see.
So this is just a demo. Some screen Dumps for your comments and feed back.
I started out as I often do with creating an Excell sheet for building Characters. I usually go about this with as few formulas and rule coded in, relying on people to buy the rules to play the game and build characters, so this is NOT a Character building tool! It is however a quite decent Character Sheet, that I personally think looks nicer and cleaner that MGTs.
Character: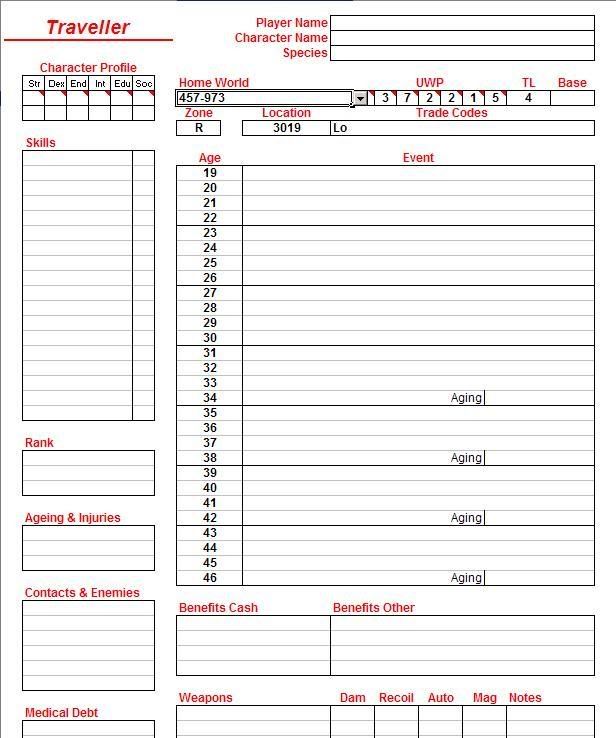 The
only
thing coded here is the World Info. You open up a drop down and select a Home World and the World Data will fill in itself.
Currently All worlds in the Spinward Marches are in here. As listed in:
Sector Data from Travellermap.com
Once I started to fiddle with that I wanted a Log sheet to keep notes about the ongoing Adventure... the result was something like this:
Adventure Log: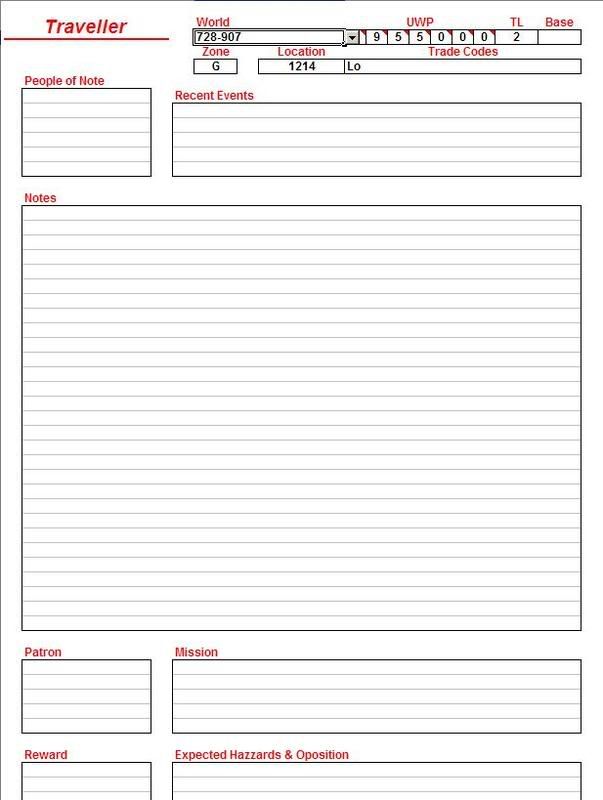 And since I had all the World Data... I just had to get Subsector info etc automated as well so I created something that looks like this:
SubSector Info example: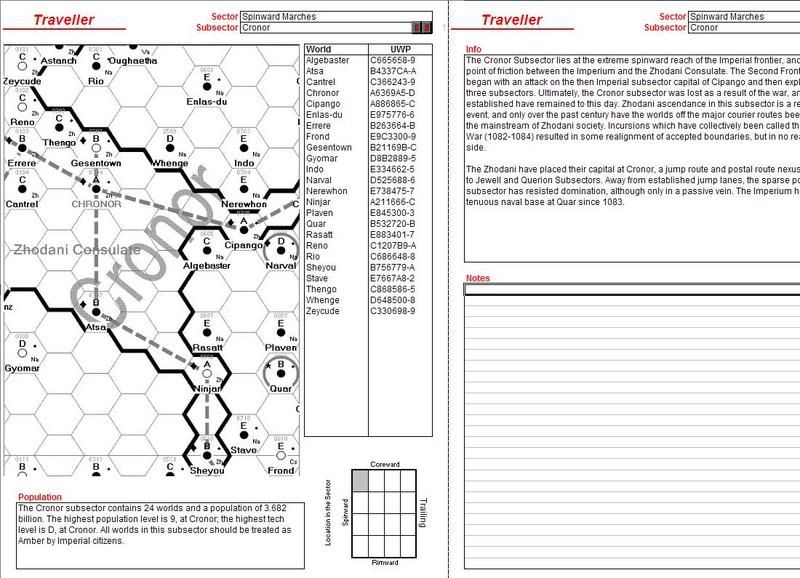 What you do on this screen is select a SubSector (only in Spinward Marches) and you will immediately get a MAP, list of Worlds, UWPs and a briefing about the Sector (Info snipped from
Traveller Wiki
)
You also see where that subsector is located within the sector.
Then after some fiddling about I just had to create a sheet for Automate translation of UWPs...
World Info Example: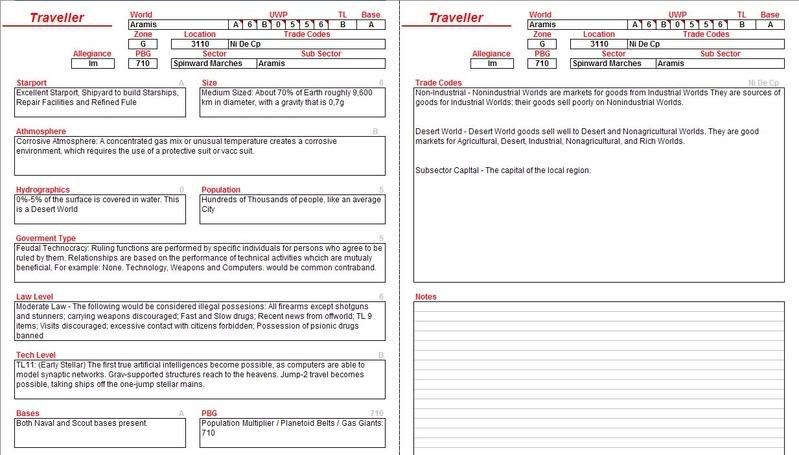 Again, all you do is select a world from a pick list (all worlds in Spinward Marches) and the Sheet fills out itself with all the info I could find.
These Four Functions are all created on their own Excel Tab so you can easily flip between them.
What do you think?
/wolf