At the top of the Upcoming releases is a title called "The Sword Worlds"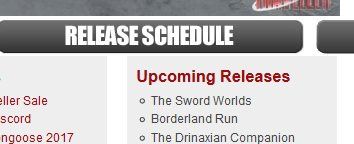 However, it's not listed on the Release schedule.
Is this a reprint or rewrite of the original Third Imperium Sword Worlds book?
Something new?
I skimmed around the forums but didn't see anything on it.
Inquiring minds need to know... and need to make sure they've got enough cash set aside for it.