I pulled these together a while ago
All plastic kits, mostly Airfix with a few Revell chucked in.
The planes are 1/700. Lots of conversions of the capital stuff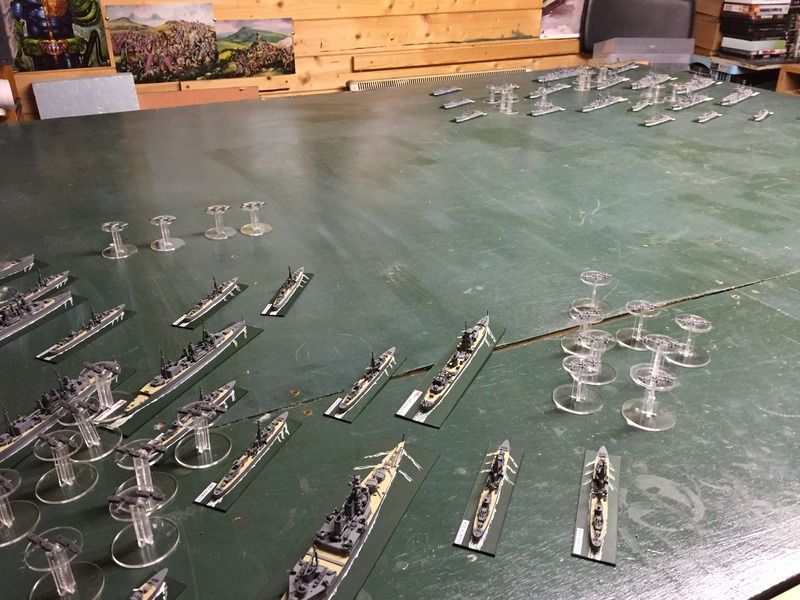 British fleet
Jerry Fleet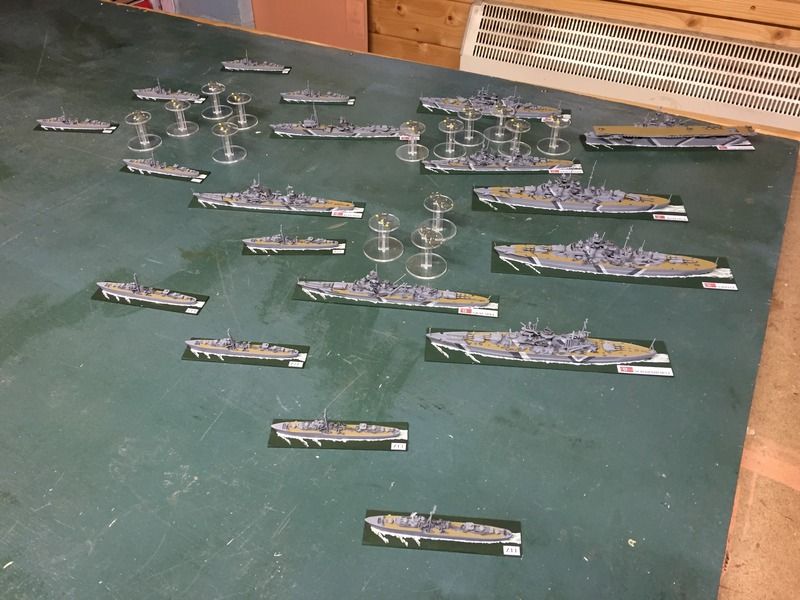 HMS Hood, Ark Royal and Warspite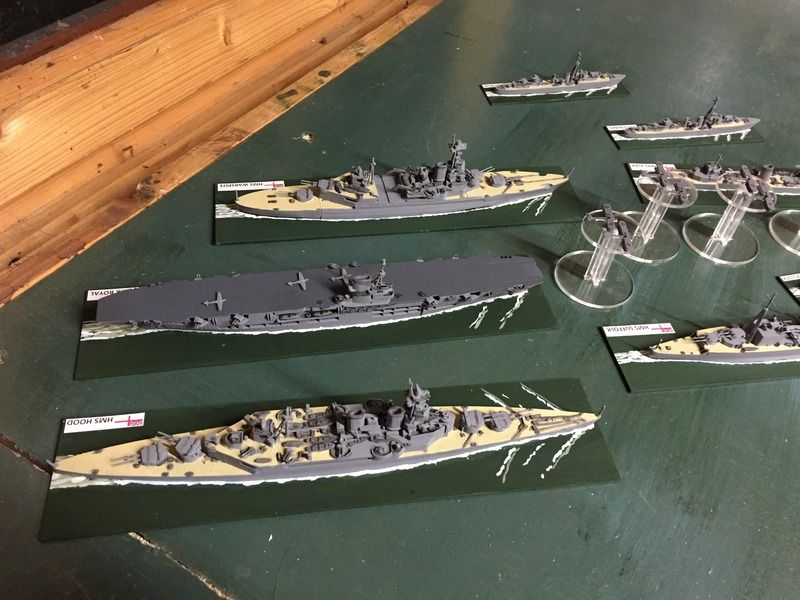 Jerry Big lads, plus converted Graf Zeppelin in the background
I really enjoyed the challenge of trying to make the various Airfix kits look like different ships.
My favourite is the Warspite which is 3 sections glued together.