Well I bought a Micronaut Mini earlier this week, and today I painted her. I have to say I am well impressed. I think I am going to use Micronauts 1:2400 scale mini's.
I bought a York Class Heavy Cruiser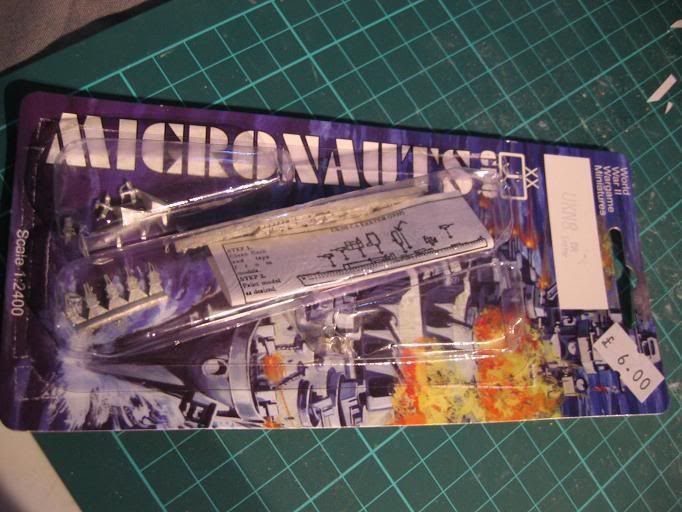 The Packaging
The model comes in kit form, here is the hull. Each one the squres, represents 1cm. So this model is 7cm long, and about 8mm across the midship. I based the model in thick plasticard, and used green putty for the waves.
Aft
Starboard
Port
Fore