Hello,
I am refereeing an online game of the Pirates of Drinax (hello to any of my players out there!
), and have been reading up on everything and have just a few quick questions.
One thing I've been wondering about for a long time is why the Hierate/Imperium trade route bypasses the Exe system. The J2 route as described in Alien Module 1: Aslan is via Fist > Wildeman > Cordan > Argona > Sperle > Tech-World > Paal > Tyokh. See the below map: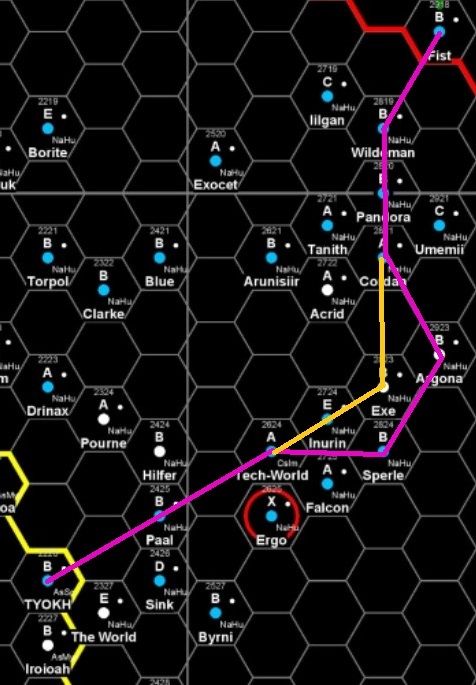 Wouldn't going via Exe (shown in yellow) shave a jump off the route?
As a second, related question... what does the colour of the dot on Traveller Map indicate? There are white dots (like Exe) and blue dots (like most other systems), but I am unable to tell what that means, and thought this might be part of the issue. And just to be sure, the little white dot above and to the right of each system's "main" dot indicates that this system has a gas giant, right?
Thanks for the help everyone!