Randall Monroe's XKCD talks about exoplanets today.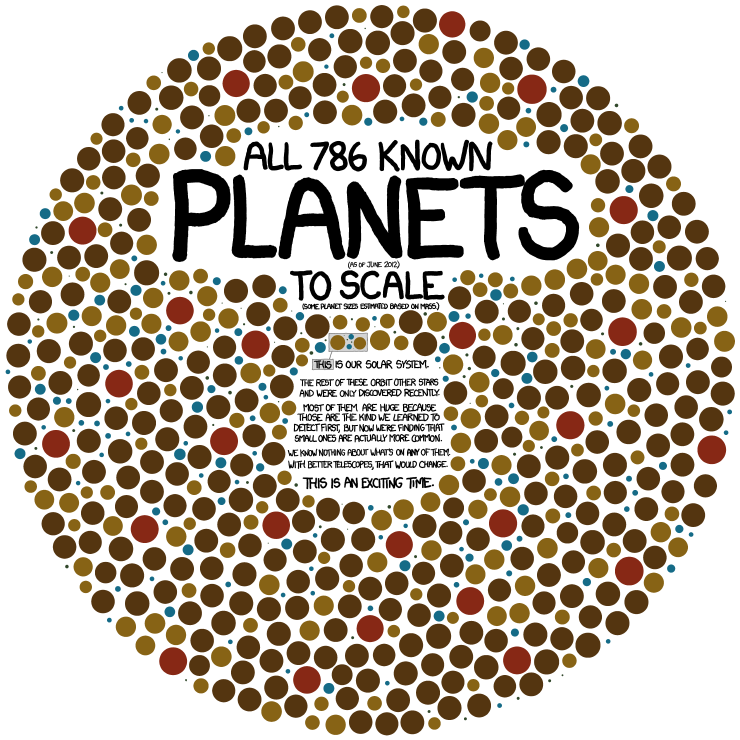 Link to the large version
"Planets are turning out to be so common that to show all the planets in our galaxy, this chart would have to be nested in itself - with each planet replaced by a copy of this chart - at least three levels deep."
So, the sky is full of planets. A very exciting time to be a
Traveller
player.