So far just using painted models and avoiding counters.
Specifically I use data sheets for each craft, with no counters on the table at all avoiding the cluttered look that an excess of counters can cause.
As for terrain, well have not used it in VaS as yet but did make the following for another game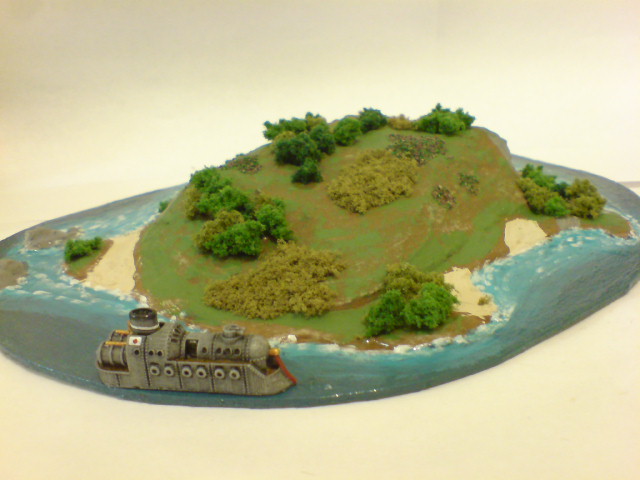 There are also a few simple reefs etc painted in the same way made from gravel glued to card, they are not amazing and for VaS I want something a bit closer to a proper scale - but most of the games I have played to date have been away from coastal areas.
Key to get people to play games is making them look good, the lack of counters makes the game look a lot simpler to play, which it is, and makes playing faster so far at least. Painted models are a big help, a board covered in a blue cloth goes a long way.