Hi folks, this is my first post on the forum (since the Battlefield Evolution forum felt the axe) but hopefully not the last.
I went to the Derby show earlier this month and finally purchased VaS. Later that weekend I ordered all the ships for the three Matapan scenarios from Skytrex; Davco 1/3000.
Last weekend I painted up a couple of test pieces for the Italians; the Vittorio Veneto and a Navigatori-class destroyer.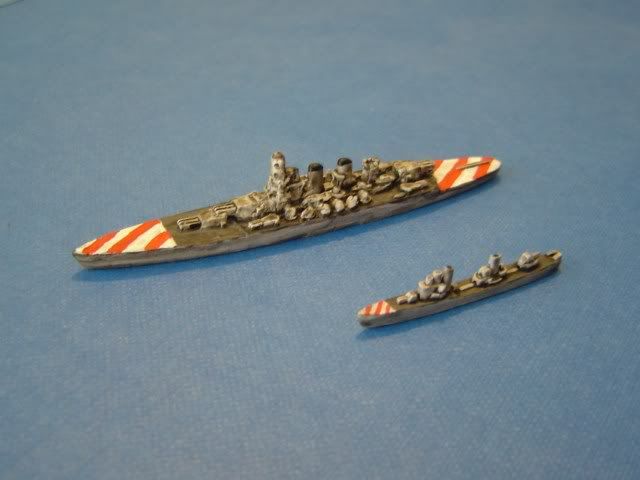 This will be a beer & pretzels '2nd' period for me so I'm not too fussed about historical accuracy, wanting a generic look. I've decided not to apply camouflage, at least not yet. I painted the other 13 ships yesterday and today and can now think about how to base them...
I've also done a couple of test pieces for the RN ships. The decks are too dark but 'sun bleached off-white' didn't look right. I'll paint the rest this week but for now here's HMS Barham and a J-class destroyer.
I'll post pictures of the two fleets once they're based and then perhaps present the three Matapan scenarios as linked batreps. Interested?