This Friday, at 10am (GMT), we will be launching a brand new Kickstarter for Traveller – and we are rather excited about this one!
The Journal of the Travellers' Aid Society will begin as a three volume, slipcase set (we are hoping stretch goals will unlock more volumes at no extra cost to you!), jam-packed with articles for Traveller campaigns.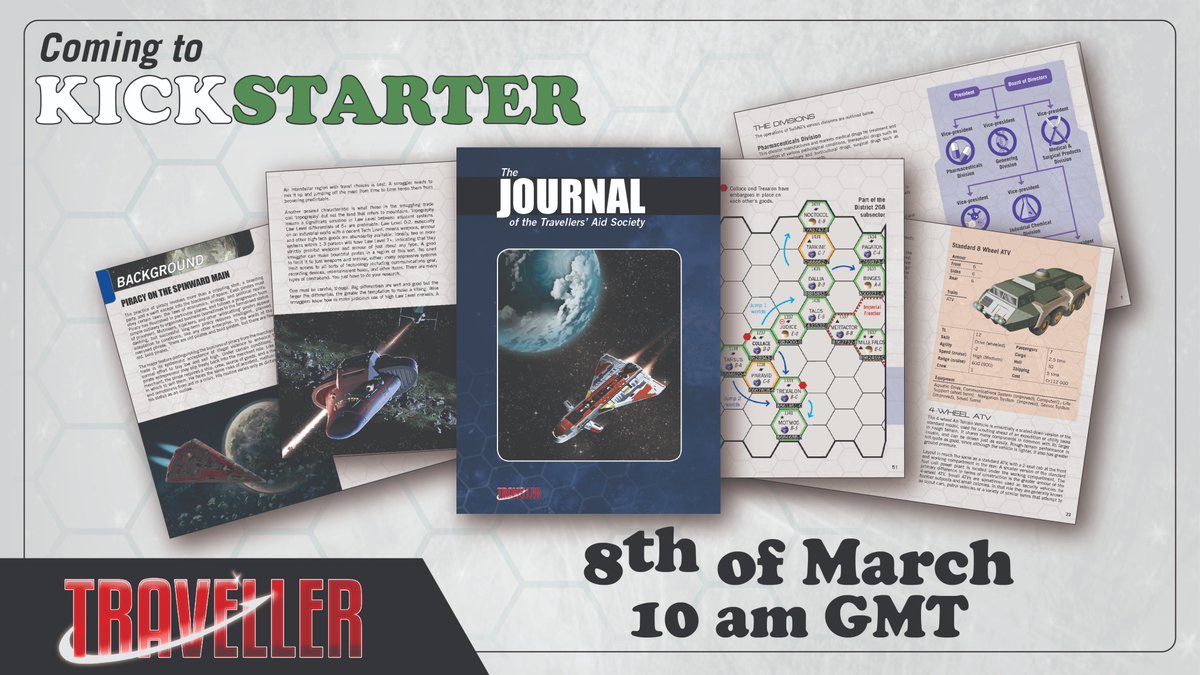 From new ships and adventures you can slide into any game session, to many playable alien races and deep looks into aspects of Traveller lore, these Journals are going to be superb companions to your games.
Much of the first volume will be free to download on Friday from the Kickstarter page, and we will be asking for comments on the contents!
For more information before the Kickstarter begins, take a peek here:
http://blog.mongoosepublishing.co.uk/?p=900