Hope you spugs aren't gettin' tired of my terrain yet.
One thing I like about doing undercity stuff is that I can pull from just about anywhere in MegaCity history as any sort of garbage from years ago could have ended up down there.
So, here we have a Gunge truck with Otto Sump's face on the side.
It's great terrain, as both sides open up, and the platform can be extended or not. It can easily just be a piece of cover or an objective.
The motorcycle is just a painted up Hot Wheels bike. Funny how their cars are too small for 28mm but their bikes are slightly too large.
The only real problem with this piece is the way it rubs on itself when you open and close the walls. You can see where the paint scraped off, and that's with a couple of layers of matte sealant.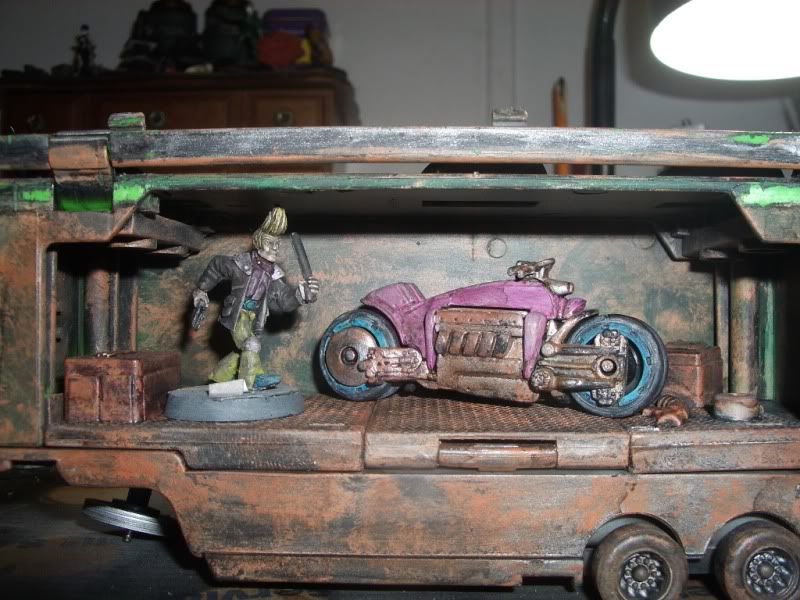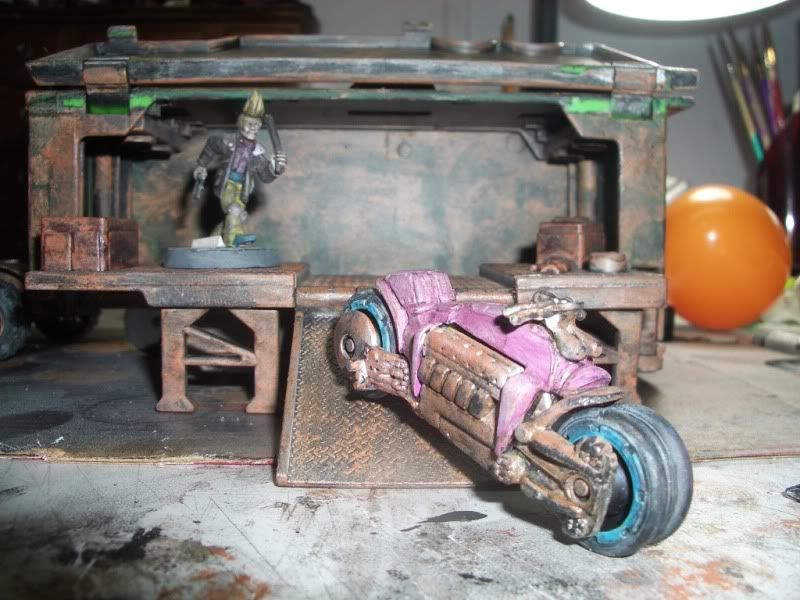 And here you can see what I made it from.