With an upcomming wedding and honeymoon to payfor I am downsizing my collection of fleets and offering these for sale. I am happy to post anywhere in the world and postage is included in the cost.
payment by paypal only, please pm me for details
Earth Alliance fleet
I have two of these Earth fleets both have the exact same ship types and numbers so only one photo. £60 per fleet which includes postage and fighters that are not in the picture
Vorlons
[/img]
again the content of both Vorlon fleets is identical. £35 each or £60 for the pair with postage included in the price. Fighters included but not shown.
Centauri Republic
Two huge fleets up for sale
[/img]
and the second centauri fleet
[/img]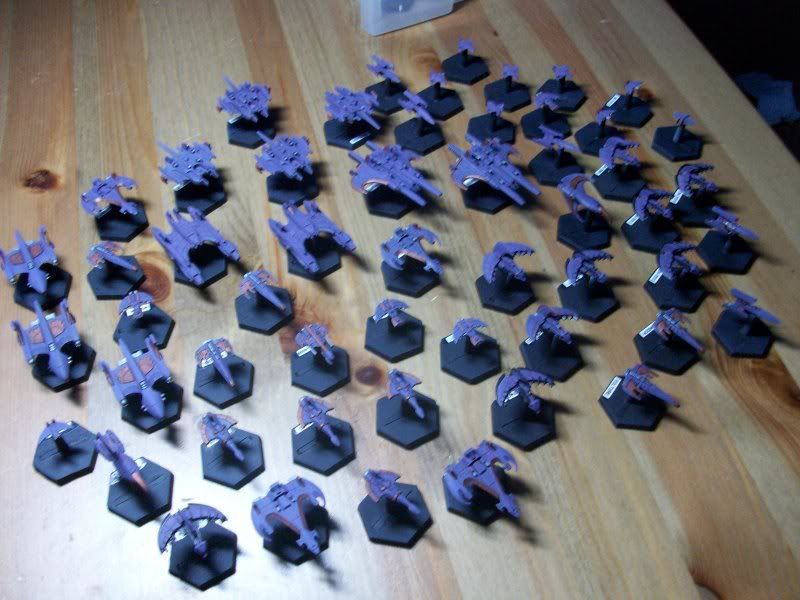 Both fleets come with fighters and are £60 per fleet with no postage charges.
Mimbari and Narn still to come.
Thanks[/img]