Here are the first 4 painted ship classes of my pending Balosian fleet.
Sussha Frigate
Esthasa Destroyer & Athasa Scout
Seffensa Class Cruiser - Modelled as the Seffensa itself. Modified Centurian showing battle damage, fresh, repaired & scorch marks.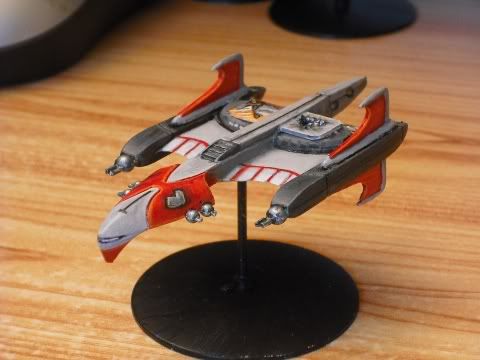 Sefensa Close Up of Commander Kanos' personal tribal emblem (from LC's Dilgar War Novel) [supposed to be a sword cutting through a boulder]
Finally Top Down View of the Group
Next on the list a standard Seffensa, a Carrier, a Patrol Boat and an Assault Ship (need to scratchbuild the last one).