Hello everyone,
I just wanted to share some of my recent work with you on my EA and ISA fleet.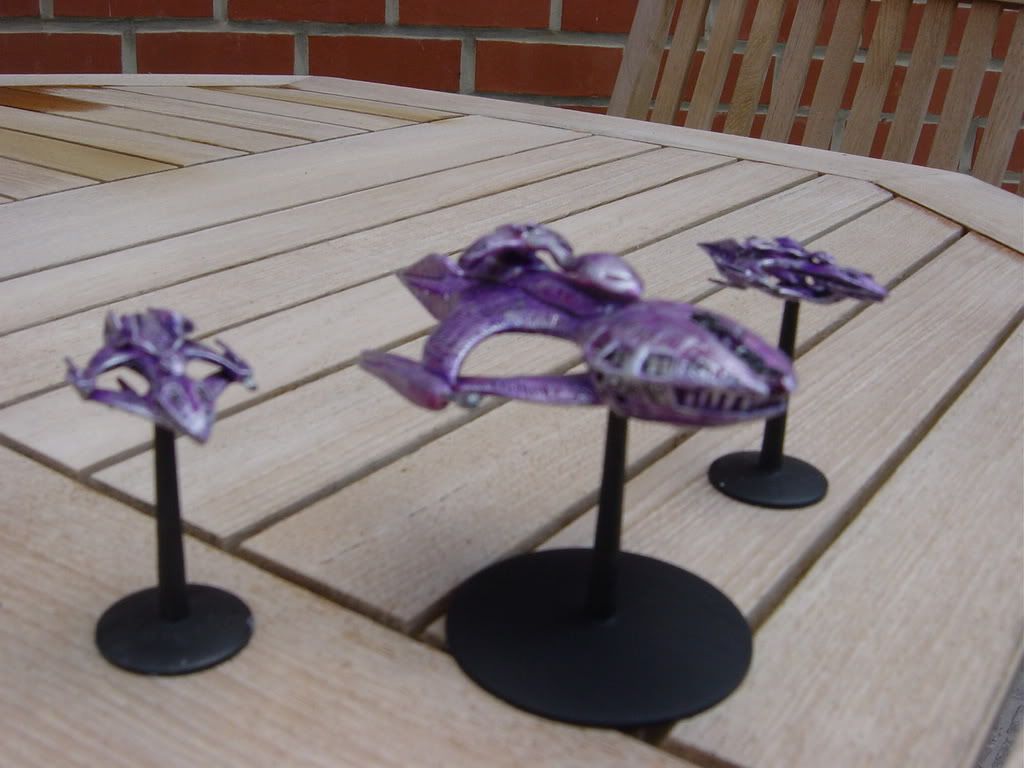 Here we begin with some (very simply) painted ISA White Star and White Star Carrier. I asked for some tips on painting them a couple of month ago, here's the result. I find it just "ok" but it was simple to paint, so i'm pretty happy with them.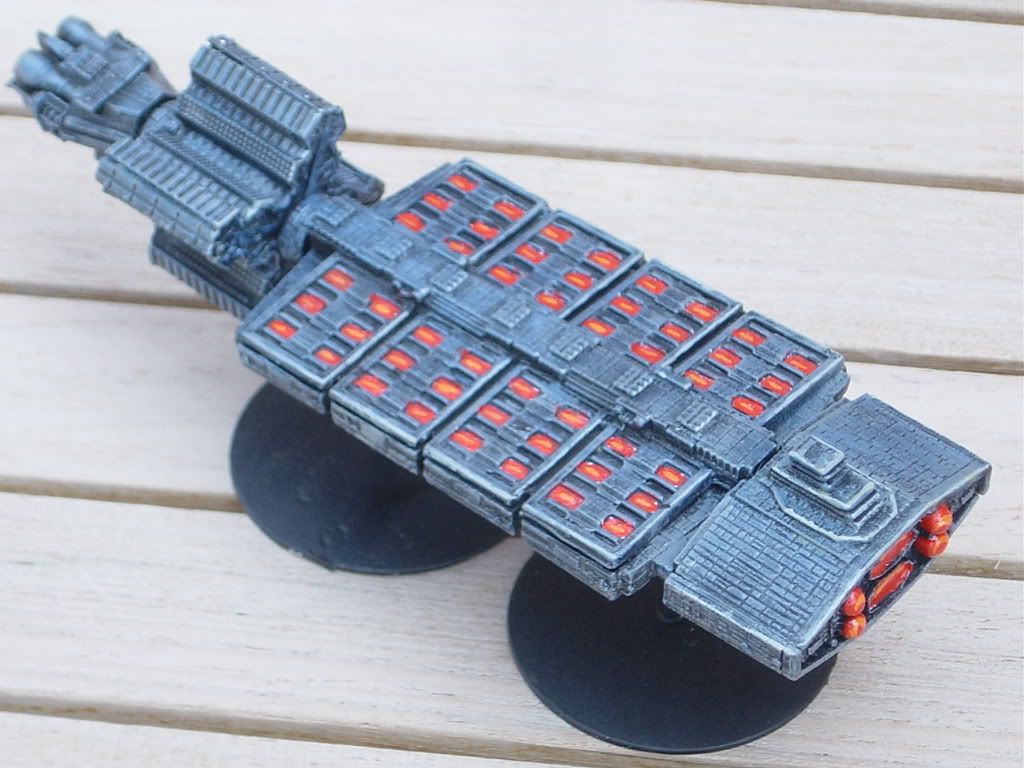 Then, here are a couple of photos from my (growing everyday) EA fleets. I calculated last week i can now do a 5 points armaggedon fleet
And for dessert, my take on the Avenger. I think everyone'll agree that the original mini is bland and i tried some modification with some BFG spare parts i had left. I'm curious to see how it turns out painted. I'm still hesitating for the colour scheme... Grey and blue like older EA ships or black with red openings like the Poseidon above ?
Hope you'll like these, and if you have any advice, please let me know !