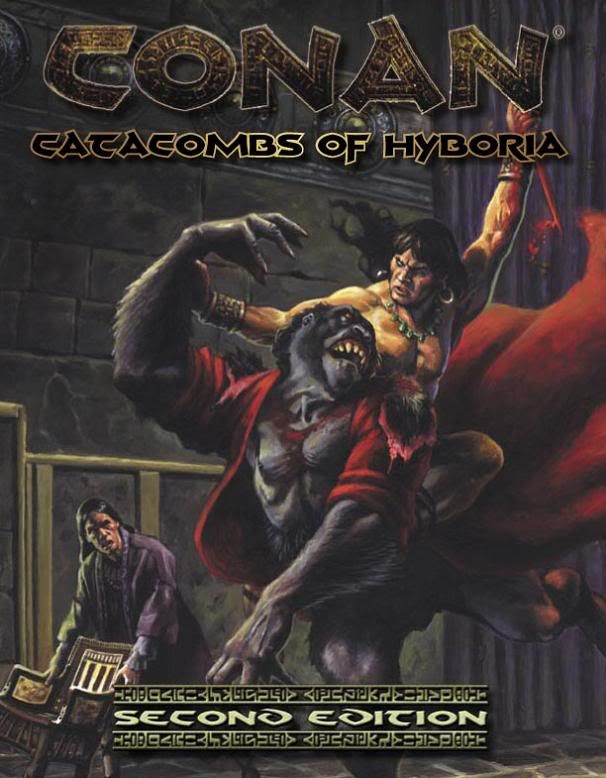 Catacombs of Hyboria

Author: Bryan Steele
Series: Conan

Price: $24.95
Format: Softback (104 pages)
Shipping date: May 2009
Ref: ISBN 978-1-906508-36-4 | MGP7817




The perfect companion to both Ruins of Hyboria and Cities of Hyboria, this book provides several fully detailed underground-based encounters that can be played throughout the Hyborian Kingdoms. Each is laid out to be run after just a glance of a few moments, ensuring a Games Master is never caught off balance whenever his players choose to go somewhere unexpected – keep this book near your gaming table, and your players will marvel at detail you have worked into your campaign!
Wonder if Mongoose is really going to use the old Conan 2e cover for this supp. or if this is just a stock photo? Be nice to finally see it in print. I never did put together the underground adventure - dungeon crawl type - that I was going to with the Conan RPG. This will come in handy for accomplishing that goal.